Google is adding a new entree to its menu: free restaurant ratings from the Zagat review service.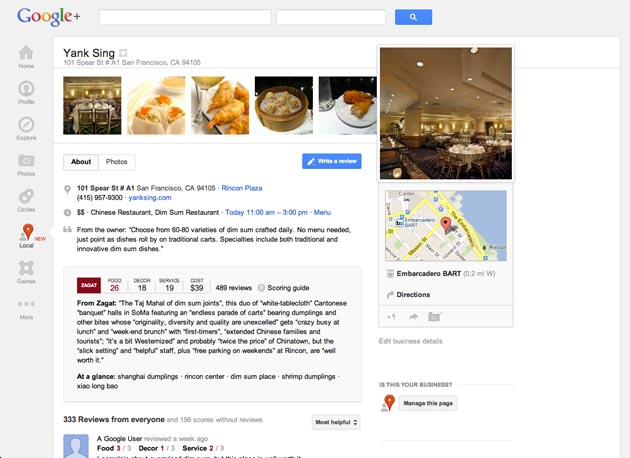 "Now, the world's highest-quality reviews are available to more people, whether they are at their desks or on the go," Zagat founders Nina and Tim Zagat wrote Wednesday on their Google Plus social-networking page.
The decision to turn Zagat into a free online service comes as part of Google's expanded local business listings in its12 search results and the Plus service.
The new business listings, which will also appear on Google's online mapping service and mobile device applications, will also include any pertinent recommendations from within a user's contacts on Plus.