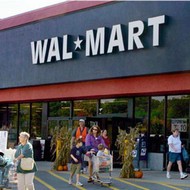 Indian supermarket chain owner Ramesh Lahoti says he has every reason to fear encroachment by global retailers - since 2007 he has had to close five of his MK Retail stores in the southern city of Bangalore due to stiff competition from Germany's METRO Cash and Carry.
If Wal-Mart, the world's biggest retailer, sets up shop near his existing eight stores in India's third most populous city, Lahoti says the future of the family-run business will be in jeopardy.
"There's a question mark over the future of my establishment," Lahoti, 50, told CNBC. "We cannot compete...What will happen when I keep on closing my shops? Ultimately after 10 years there will only be big retailers."